The Expert General Contractor Who Can Remodel Your Sacramento or Lake Tahoe Basin House Into Your Dream Home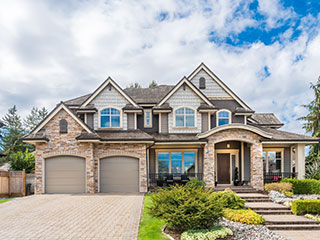 If you have a vacation home around Lake Tahoe or you live in Sacramento, take your home to the next level. You can completely customize your home's interior with luxurious room remodels or a complete home remodel. Bassett Building and Construction works as a licensed, professional general contractor with a team designers, and experienced construction experts who can turn your dream designs into reality. We're proud to serve both the Sacramento area and Lake Tahoe Basin area, including:


Stateline, Nevada
Zephyr Cove, Nevada
Glenbrook, Nevada

Our full range of expert home remodeling services will make your home a perfect blend of your personal style and the rugged beauty of Lake Tahoe or the historic city charm of Sacramento.


Redesign Your Floor Plan and Layouts
If you're not happy with the layout of your home, you don't have to move to enjoy a brand new space. Our design team can configure your home to give you the modified layout, open floor plan, and bigger rooms you've been looking for. Our home remodeling process can take everything down to the support studs so we can build a customized getaway for you and your family. The sky's the limit, and you can:


Change narrow kitchens and separate dining or living spaces into an open space
Make your bathrooms bigger and add a half-bath for guests
Give your home more natural lighting with bigger windows and skylights
Repurpose bedrooms into offices media rooms, and more

See more details about our comprehensive home redesign and remodeling process.


Upgrade to Contemporary Fixtures and Appliances
Give your home an instant upgrade to stainless steel appliances, beautiful sinks and faucets, and all the amenities of a luxury resort. Bassett Building and Construction will install high-quality and energy-efficient water fixtures in your home, including tankless water heaters, efficient toilets and sinks, and even a brand new piping system. Not only will you enjoy instant hot water, but you can be sure your plumbing is safe, durable, and redesigned to match your new layout.

Learn more about our kitchen remodeling and bathroom remodeling services to get started.


Make Your Home Energy-Efficient and Cozy with New Doors and Windows
Don't let the cold weather stop you from enjoying your vacation house or winters in your Lake Tahoe home. We will replace your older doors and windows with custom, insulated installations that perfectly fit your home. We use high-quality windows with a high R-value so your home's heat won't disappear outside. Our craftsmen will ensure the windows are perfectly aligned and sealed. Contemporary windows will also keep your Sacramento home comfortable during the hottest parts of the year.

Upgrading your entryway door will give your home even more protection against the elements. Our curated selection of fiberglass, wood, and metal doors are built to withstand both the coldest winter nights and years of summer heat. Our design team will help you find a door you love so you can boost your home's curb appeal overnight.

See more about our door and window replacement services before the construction season ends.
Build Out Your Backyard to Create an Oasis
Take the party outside with a fully customized outdoor living space. Whether you love entertaining visitors at your vacation home or you want a cozy outdoor spot to kick up your feet at the end of the day, our team can make it happen. We will custom-build an outdoor living space with premium features such as:


Pergolas and gazebos for shaded seating
Decks and patios from wood, natural stone, or other beautiful materials so you have a perfect place to sit outside
Fire pits and a fireplace so you can stay warm even in the winter evenings

If you already have an outdoor space you love, Bassett Building and Construction can refinish or enhance your existing oasis. Our team can:


Replace your swimming pool deck
Treat your concrete surfaces with decorative finishes
Build in new fixtures for a seamless look
Enjoy an Outdoor Kitchen for Easy Entertaining
Take your next dinner party or family dinner outdoors with a complete outdoor kitchen. Trust Bassett Building as your go-to general contractor, to outfit your patio with appliances, plenty of storage and food preparation space, and a bar with seating. You'll never have to miss a minute of the celebration with a full outdoor kitchen. We use top of the line appliances and materials so your kitchen is safe and easy to use season after season.

Learn more about the options for your new outdoor living space here.


Expand Your Home with a High-Quality Room Addition
If your home doesn't have enough square footage for everything on your remodeling wish list, don't worry. Bassett Building and Construction is the local expert in room additions. We will build onto your house to create a seamless addition that feels like a natural extension of your home's original floor plan. No matter what your plans are for your new room, we will outfit it with the wiring, plumbing, and ventilation it needs to be comfortable all year long. Our team will finish the job with high-quality flooring, accents, and custom features.

See more about our room addition services here.


When Quality Matters Most, We Are the Local Experts in Home Remodeling and Kitchen and Bathroom Upgrades
We specialize in luxury kitchen and bathroom upgrades. Once you decide it's time to bring your dream kitchen to life, we'll be there to redesign the layout for smooth and simple cooking. Our team will install rich flooring, custom cabinetry, and beautiful new countertops. You can choose the perfect new appliances for your kitchen's new look, and we will find inviting light fixtures and striking hardware that perfectly match.

If you want more space or luxury features in your bathrooms, our team can redesign the wiring and plumbing layout. Your master bath will have lush features such as heated towel racks, walk-in showers, and beautiful vanities and storage space. We can also transform your half-baths and guest bathrooms to make them bright and inviting.

See more details about our kitchen and bathroom remodeling services to get started.


Contact Bassett Building and Construction Today for a Completely Managed Home Remodel
Turn your Sacramento home or mountain retreat into your dream home with a completely personalized layout and style. Bassett Building is the premier general contractor proudly serving the Sacramento and Lake Tahoe area. Our expert team of craftsmen, designers, specialist installers, and finish professionals can manage your remodel from the first design plan to the last few touches. We'll keep you informed every step of the way, and we have written, itemized contracts so you know you're getting exactly what you want. Contact Bassett Building and Construction today to get your home remodeled in time for the next season.