Services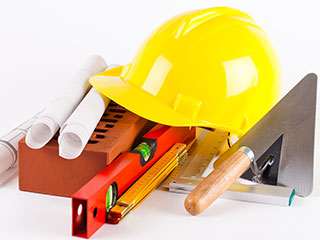 At Bassett Building and Construction, we take pride in our more than 30 years of experience in remodeling and construction services for residents of South Lake Tahoe, Roseville, Rocklin, Arden Park, Carmichael, Fair Oaks and Natomas, CA; as well as Zephyr Cove, Stateline and Kingsbury, NV. We have built a solid reputation based on integrity, quality work, and professionalism. We are the only company that you need for all your new construction needs with our solid work record.

Call us today on (916)-992-1138. We'd be happy to hear about your concerns and offer you our expertise in this field.


Construction Experts
Bassett Building and Construction guarantees expert services on all construction projects. We can handle all facets of construction from start to finish no matter how simple or complicated the project is. When you hire us, you will enjoy hassle-free construction since we know our craft like the back of our hands. We also have complete equipment, and partner suppliers and manufacturers, so it's easy for us to source everything that we need for the projects we handle. And because we use only topnotch materials, clients are assured of structures that are stunning, sturdy, and fully functional.

Our expert crews can take care of all the major phases of construction, like planning, design, site development, and construction/installation. We have specific people assigned to different facets, so work proceeds smoothly. Moreover, we can help our clients secure the necessary permits and requirements for their projects.


Construction Services We Provide
With our versatility and lengthy experience in constructions, our clients in Northern California and nearby Nevada regions are assured of outstanding results. Here are some of the construction tasks that we can take care of:


Kitchens
We can do a complete kitchen remodel, which will involve removing your existing kitchen and outing in a new one. Or we can also offer you some more affordable and effective remodel options such as a new countertop, new doors or new splashbacks. Read More About Kitchens »


Counters
There are so many different choices to make when it comes to new kitchen counters. This can make the whole process a little overwhelming. There are things like finishes, material type, colors and textures to consider. We can help you select the right type of counters for your design and practical purposes. Read More About Counters »


Walk In Tubs
We believe that there really is no walk in tub like that of the Kohler or American Standard Acrylic Walk-in Tubs. They are extremely durable and offer a wide range of innovative features that make the whole bathing experience very comfortable for everyone. Talk to one of our professionals today about the addition of a walk in tub in your bathroom! Read More About Walk In Tubs »


Showers
Let us take your new shower into the 21st Century with some of the amazing products that are now available on the market today. When considering your new shower recess you may want to add things like more modern and automated features. Or perhaps you want to include things like custom seats, shelves and environmentally friendly shower heads! Read More About Showers »


Vanities
Are you thinking about changing your bathroom or bedroom vanities? We at Bassett Building and Construction can help you get the most practical and most stylish vanity. We understand that everyone has different practical needs and different design styles; that is why we will ensure that you get the ideal vanity that will complement the rest of your design themes! Read More About Vanities »

As experts in construction services, we offer you the best value-for-money services that only our company can provide. Be it a quaint home or a large office building, clients can rest assured that they hired the right people who can build structures that are guaranteed to last a lifetime. Call us now.